The #1 Place To Rent Inflatable Sports Games In San Leandro

Featured Inflatable Sports Game
Sports Party Games
Have a lot of sports fans in your group? Rent any of Party With 630's sports games package. These inflatable rentals let you play soccer, baseball, basketball, and football so your little athletes can test their skills in these fun interactive sports games. These inflatables are also fun for adults to play. See who has the best aim for bragging rights. Only with Party With 630!
View More
Our Inflatable Sports Games
The ultimate in sports inflatables - inflatable sports games are a great option for parties and events where you want a lot of fun, a little friendly competition, and a high volume flow-through that allows all guests to have multiple turns. Sports & interactive inflatables always are a hit to test one's skills and face off against an opponent. Interactive games are perfect for corporate picnics, community events, church outreach activities and so much more! All of our interactive inflatables are cleaned, sanitized, and properly installed for your guest's safety.
Giant Soccer Darts

This thing is huge! Anyone can get the ball in the net but do you have the skills to get a bulls eye? Take turns kicking the sticky soccer balls onto the dart board and try to get a bulls eye. Challenge your friends to see who can get the most points. This Giant inflatable sport game rental is ideal for groups looking to play both indoors and outdoors!
San Leandro's Best Place For Inflatable Sports Game Rentals
Step right up to the best Yard and Carnival Game Rentals for your next event! Bring the crowd together with party games that can be set up at many locations. Many of our party games can be set up indoors or outdoors. Be sure to also check out our concessions to make your company picnic or school event complete with fun foods. Carnival game rentals are a perfect add-on to your party or event and provide an activity that kids of all ages can enjoy. Don't be fooled by how simple some of these games look as you will be surprised at how much skill you may need! Games are an inexpensive add-on or can be the entire theme of your party. Carnival-themed events are super easy to put together with the right decorations and the perfect carnival game rentals from Party With 630.

Do We Deliver Inflatable Sports Game Near You?
In addition to our
Jumpers With Slides Rentals
, we also have a variety of
Jumpers
,
Water Slides & Dunk Tanks
,
Interactive Inflatables
,
Inflatable Sports Games
,
Classic Yard Games
,
Giant Games
, and
Fun Foods
to make party snacks like popcorn, cotton candy and snow cone machines. We also have Tents,
Tables, And Chairs
, to give your guests a place to sit, relax and socialize out of the weather. If you are looking for a bit of relaxation with your kids, check out our
Mini Golf Rentals
you can use to create your own private golf course with a few people or invite the neighborhood over for a game of backyard mini golf.
Our Service Area
Proud to Serve The Following Areas with Free Delivery:
If your party or event is beyond that radius, just let us know! We may be able to make special accommodations to suit your event with a delivery fee if you are flexible.
People That Rented Inflatable Sports Game Rentals Also Shopped For: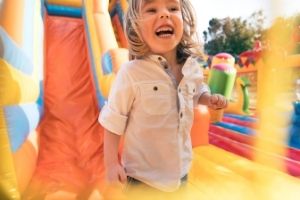 Jumpers
You can't go wrong with any of our inflatable jumper rentals. If you're looking to host a backyard party and need a simple colored jumper for your party, we've got you covered.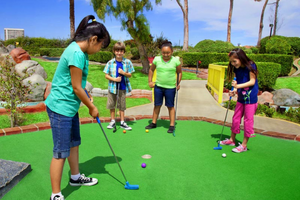 Mini Golf
Play a game that's fun for the whole family. Play rounds of golf with everyone at the party and see who has the best short swing!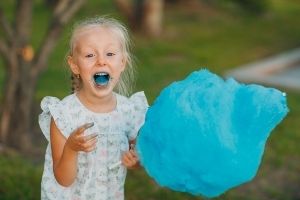 Concessions
Whether you are hosting your carnival-themed party or a fundraising event, everyone loves a concession stand and the fun party foods that it offers.
Frequently Asked Questions About Inflatable Sports Game Rentals
How do I know what's available? Do I have to email? It's 2 am, can I call now?
You could Order By Date with Real-time Availability (what you see after selecting date is what's actually available) or browse the web site except you will have to check availability for each item.
Something got damaged while I had it, will I have to pay for it?
We offer an optional damage waiver. So you don't have to worry about paying for damages. But keep in mind it does not cover intentional damage, horseplay/roughhousing, theft, or anything that's out of normal everyday wear and tear.
Do we have to the inflatable plugged in the entire time?
Yes. A blower keeps air in the jump unit the entire time. Once unplugged they deflate. That's why we require an outlet within 50 feet of the unit or a generator. Longer cords can pop your circuit breaker so we bring our own heavy duty cords.
Do you have insurance? I think we need it for our event.
We sure do! If you need proof of insurance it's free and takes a few minutes. We just go online and send you the proof. Your venue or park can verify status by calling the Insurance company directly.
I paid deposit already and I want to move my event to a much later date, can I do that?
Sure you can! Deposits are held for 13 months automatically in our system if you call to cancel. If the same items are available on the new date you choose than switching is quick and easy.