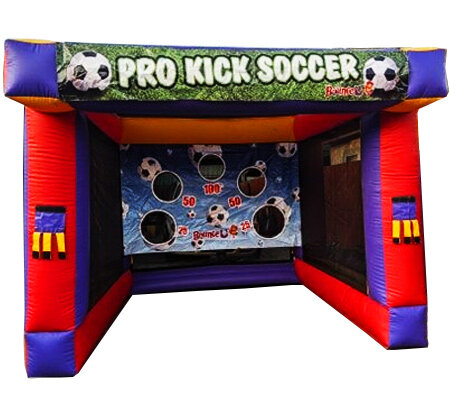 609 - Pro kick Soccer
Blower(s): 1
Setup Area: 20 W × 20 D × 14 H
Number of Kids At A Time: 10
Recommended Age: 6+




He shoots he scores! With this Professional kicking soccer target practice you will be sure to have fun and improve some soccer skills.
The Pro Kick Soccer game puts players in improvement test mode. Players take their shot at the back wall to score points through the different openings. The soccer ball then returns to the player from the bottom and from behind the wall, and the kicker then tries to get higher point within certain time or number of balls based on rules established, plus the game is a fantastic way to promote exercise.
Look at these other great options!