How do you reserve?

Click on 'Order By Date' to book with real-time availability or browse by category and then click 'Add To My Party' on what ever catches your eye to get started. Or call us at 650-630-58679AM-7PM. Yes, we still believe in picking up the phone! 😀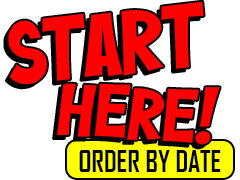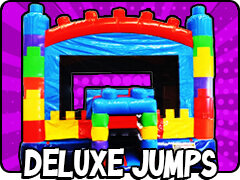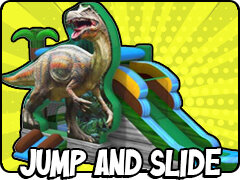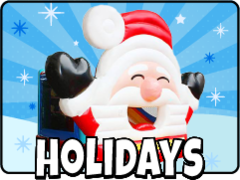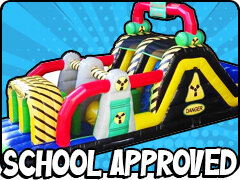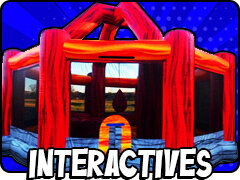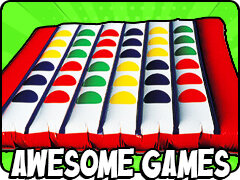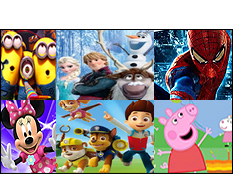 Bounce house rentals Fremont, Ca and jumper rentals are basically the same things. They are large inflatable rentals that we offer to our clients. These are perfect for fundraisers, community events, churches, and schools. All of our bounce house rentals and jumper rentals are delivered right to the party. We will come in and set them all up, all you have to do is worry about the guest list and how you will organize your event. We offer bounce house rentals and jumper rentals that are perfect for fundraisers.
Don't sell more unwanted trinkets to your friends and family, give them something they will love and enjoy with our bounce house rentals and jumper rentals. This is super simple for the person running the fundraiser as well. We do all the heavy lifting, setting up and tearing down. All you have to do is bring in the guests and take their funds. Don't forget a concession or two for some very easy upsell. Remember, it is all about having a great time and providing your guests with an amazing experience.
Once you have ordered and paid for your bounce house rentals and jumper rentals, you just need to market! It is that simple. There are many ways to market our inflatable rental parties from social media to flyers around the schools in the area. Don't forget neighboring schools too! The more the merrier!! You will be surprised at what a great hit this fundraiser idea is!
We have a lot of various inflatable rentals Fremont, Ca to choose from. We have waterslide rentals Fremont, Ca, mini-golf, table and chair rentals, and giant game rentals. There is literally something for everyone at Party with 630! We want your day to be extra fun.
All of our rentals will arrive on time and clean. We work hard to keep all of our rentals disinfected and looking they're very best. We believe that you are ordering what you see on the screen and it should arrive in that condition. All of our party rentals are state inspected and we carry insurance. We are a fully professional party rental company that offers nothing but professional and courteous service. Our goal is to exceed our clients' expectations and bring them the very best bounce house rentals and jumper rentals in the area of Fremont, Ca.
It is important that your guests remember this occasion. If it is a fundraiser or community event, typically they grow year after year, as the word spreads on the fun that everyone is having. These memories will last a lifetime and that's why we are in this business. We love seeing people having fun and our bounce house rentals and jumper rentals Fremont, Ca makes kids' eyes light up. These fun inflatable rentals are packed with hours of entertainment.
Not looking for a full-on carnival but thinking you might need something for that special birthday party?
We have you covered! We don't just do large events but also will deliver to your backyard. Image the look on your child's face when they have their very own waterslide in the backyard! Your child can have a bunch of friends over and enjoy the day in the water with our waterslide rentals.
Bounce house rentals and jumper rentals are a great way to spend the day! Give us a call or pick out what you'd like online and we will arrive ready to set up on the date and time you choose. If we have a lot of parties that day, we may call to set up a little early, this is all dependent on what is going on. As a professional party rental company, we assure you that your party will go off without a hitch. Get your bounce house rentals and jumper rentals here and prepare yourself for a day of fun!
All of our rentals can be set up indoors or outside. However, the waterslide rentals do need a hose and should probably remain outside. We have set up our bounce house rentals and jumper rentals Fremont, Ca inside gyms, cafeterias, and auditoriums. However, outdoor spaces are perfect as well. We do carry in insurance on all of our rentals that typically meets Fremont's needs. Should you need a copy of this insurance we are happy to provide you with one. When doing community events this is quite often the case and we are completely fine with sharing this information. Be careful with company's that don't want to share this information as it could mean that they don't have insurance. Often times your homeowner's insurance won't cover injuries that occur on our bounce house rentals and jumper rentals.
Community events are all about fun! Let our bounce house rentals and jumper rentals Fremont, Ca be the center of the entertainment. Their bright colors will draw the people in from miles away. Many of our rentals are really big and tall and can be seen for miles! Kids are drawn to the fun and the parents want to bring them. That's why these bounce house rentals and jumper rentals make amazing fundraisers!
Beat the heat with our huge selection of water slides, slip and slides, dunk tanks and much more! We have the stuff you need this summer and if you don't see it on our website, just ask! We will tell you where to find it or if we have enough time we will do our best to get what you need. Fun is our middle name after all and we mean it.