290 - Axe Throw Challenge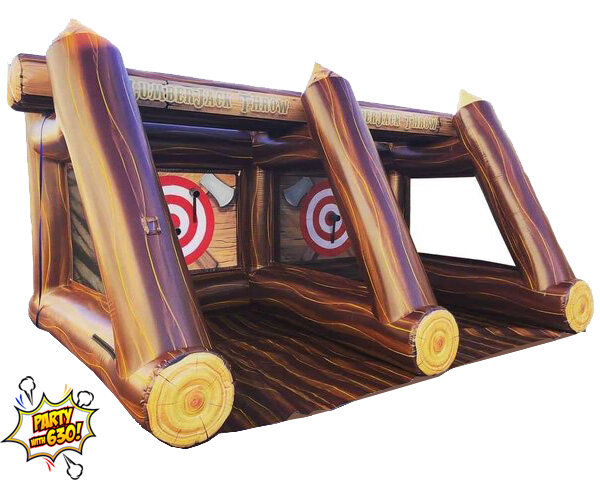 About
Make your next school, church, or corporate event unforgettable with the captivating Inflatable Axe Throwing Game! This remarkable game is perfect for teams or 1-on-1 challenges, making it an excellent choice for any gathering. It fosters unity, promotes collaboration, and generates an energetic ambiance filled with friendly competition.
Whether you're organizing a team-building event or seeking thrilling entertainment for individuals, this game is the perfect solution. Renting the Inflatable Axe Throwing Game ensures an unforgettable experience filled with fun and excitement for attendees of all ages. Capture stunning photographs and ignite social media engagement with this visually impressive game. Don't miss the chance to make your event a resounding success. Rent the Inflatable Axe Throwing Game today and create an unforgettable team-building or 1-on-1 experience!
Players

2

Best For Ages

4+

Power Rqd.

1 15 Amp Circuit

Dimensions

20 L X 15 W X 12 H
Check out these awesome similar items! Act fast, availability may vary!