392 - Premium Dunk Tank 500 Gallons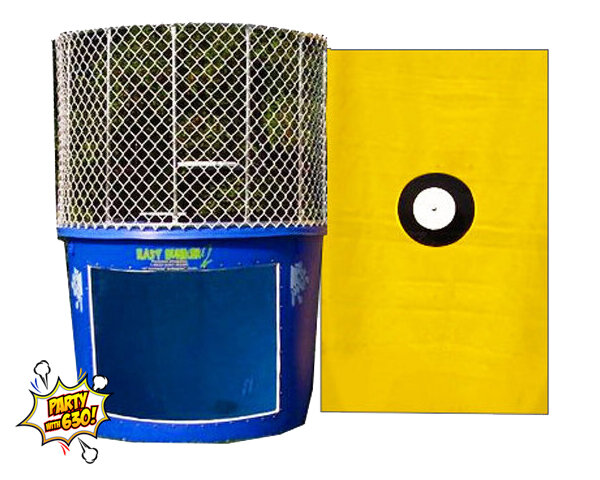 Weekend Rental
Fri 3pm to Sun 3pm

$675.00

Sunday Funday Special
COUPON CODE: FUNDAY

Save $15.00

About
---
Dunk tanks are great for school events and here's why!
Fundraising: A dunk tank is a fun way to raise funds for school or church programs, with participants paying to try and dunk their favorite teachers or church members.
Promotes Teamwork: A dunk tank can foster teamwork and community building as teachers, church members, and students come together for a fun activity.
Safe: Dunk tanks are designed with safety in mind, featuring sturdy construction and safety mechanisms to prevent injury.
All Ages Fun: Dunk tanks can be enjoyed by guests of all ages, making them a great option for school and church events that cater to a wide range of ages.
Memorable Experience: A dunk tank is a unique and memorable addition to any school or church event, creating a fun and exciting activity that guests will remember for years to come.
Setup Area: 10 L X 10 W X 8 H
How Many Can Play?: 2
Best For Ages: 4+