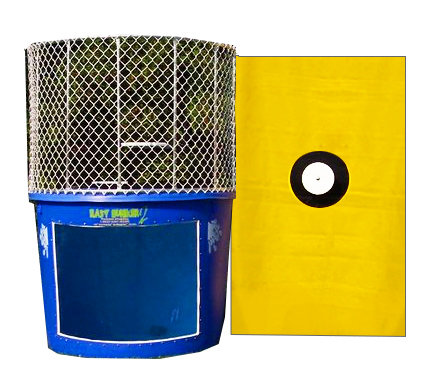 Big Dunk Tank - Towable
Setup Area: 10 W x 9 D x 8 H
Number of Kids At A Time: 1
Recommended Age: 6+





400.00

for 6 Hours
or $550 for an extended rental.



This is the big dog - our Premium dunk tank for only the biggest and best parties! Who's first to get dunked? This is a great unit for events that need a magic touch for party excitement. Take aim and see how you do! Please note, this unit utilizes up to 250 gallons of water which makes it Towable, will require an appropriate-length garden hose, and will need 1-2 hours to fill.