198 - 13x24 Jump and Steep Slide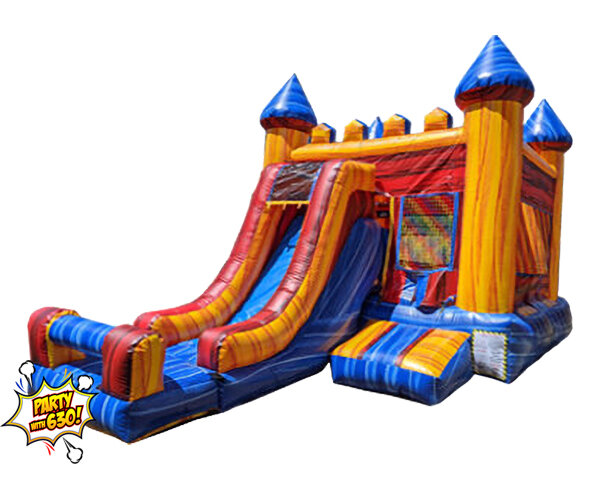 Short Weekend Rental
Fri 3pm to Sun 3pm

$487.50

Long Weekend Rental
Fri 3pm to Mon 10am

$617.50

Sunday Funday Special
COUPON CODE: FUNDAY

Save $15.00
min. $260

About
Calling all thrill seekers! This one is for you.
Who is ready for an adrenaline rush? This slide is massive! Ease in through the large bouncing area (1) and settle in with a game of basketball (2) .
Once you have gathered you nerves ascend the climbing wall (3) to the top of the slide (4) .
Take a deep breath, out to three and get ready for a ride that is sure to bring a smile to everyone's face.
Players

6

Best For Ages

2+

Power Rqd.

1 15 Amp Circuit

Dimensions

26 L X 15 W X 14 H