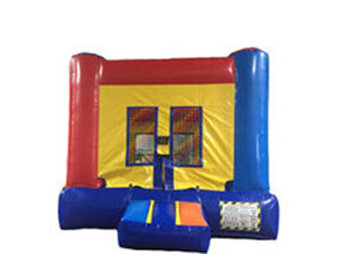 110 - 10x10 Space Saving Jump
Setup Area: 12 Ft Left to Right x 14 Ft Front to Back x 12 Ft High
Dedicated Circuits: 1
How Many Kids: Up to 8
Best Age Group: All ages.




---
If you don't count with space for a common jumper such as our 15x15 or 13x13 then this is the go to jumper for Driveways and small Yards. You can consider the party all ready to go with a jumper that does not need a lot of space like the normal size jumpers do. The open top makes it even less space required since you won't be hitting any branches or close do garage doors or cables of any sort.