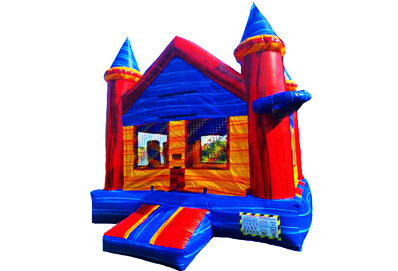 112 - 12x12 Multi Color Jump
Setup Area: 14 Ft Left to Right x 16 Ft Front to Back x 12 Ft High
Dedicated Circuits: 1
How Many Kids: Up to 10.
Best Age Group: All ages.




---
Bigger than the small jumpers 8x8 and 10x10 and also smaller than an average 13x13 you may find this beauty that can be taken to a park that does not allow for big jumpers. This marble multi-colored jumper is the slim version of the 15x15.