105 - 13x13 Glittery Jump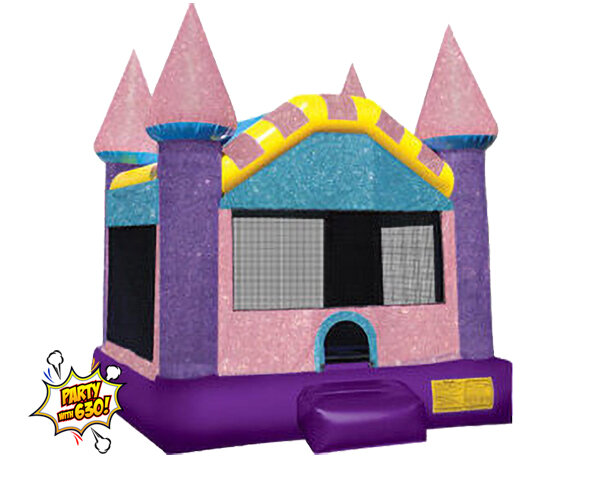 Short Weekend Rental
Fri 3pm to Sun 3pm

$390.00

Long Weekend Rental
Fri 3pm to Mon 10am

$494.00

Sunday Funday Special
COUPON CODE: FUNDAY

Save $15.00
min. $260

About
Get ready to bounce and shimmer in the dazzling 13x13 glittery purple and pink jumper! This inflatable wonderland is a whimsical dream come true for kids and will instantly transport them to a world of pure joy and excitement. With its sparkling exterior and vibrant colors, this jumper radiates fun from every angle, creating an atmosphere that's simply irresistible.
As soon as little feet hit the bouncy floor, a wave of giggles and laughter fills the air. The glittery purple and pink hues create a magical ambiance, turning ordinary jumps into extraordinary leaps. Kids can unleash their energy and bound around this playful paradise, feeling like they're bouncing amidst a sea of stardust. With each jump, they'll experience a burst of delight as the glittery surface lights up under their feet, making every moment a dazzling adventure. Let imaginations run wild as they invent fantastic stories and embark on imaginary quests, all while bouncing with sheer delight in this enchanting, glimmering jumper. So, get ready to dive into the sparkly fun and let the good times bounce!

Players

6

Best For Ages

2+

Power Rqd.

1 15 Amp Circuit

Dimensions

17 L X 15 W X 12 H
Check out these awesome similar items! Act fast, availability may vary!