Beat the heat with a Water Slide rental in Fremont!
  Water Slides And Dunk Tanks

Inflatable water slides, slip n slides, and dunk tanks are all awesome ways to cool off and have fun! Slide down giant inflatable water slides, race on slippery slip n slides, or try your luck hitting the target in a dunk tank and watch as someone gets dunked!
303 - Big Water Slide with Splash Pad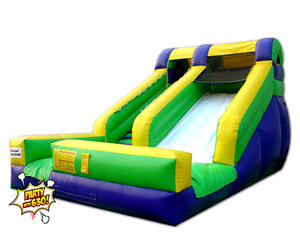 304 - Big Water Slide with Inflated Pool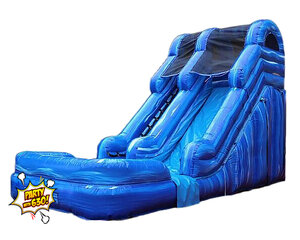 302 - Dual Lane Slip And Slide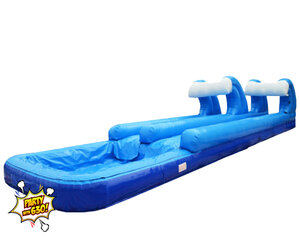 392 - Premium Dunk Tank 500 Gallons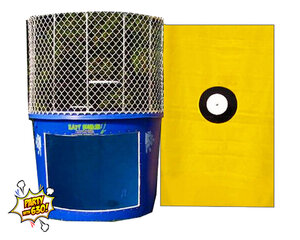 390 - Dunk Tank 250 Gallons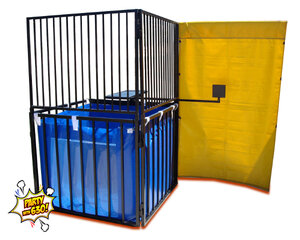 393 - PitchBurst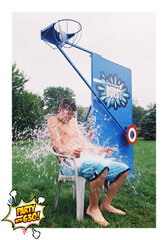 Water Slide and Dunk Rentals in Fremont Are Easy with Party With 630
Time well spent with family and friends is worth every second in
Fremont
. That being said, what better way to enjoy a nice day outdoors than a water slide. Whether you're looking to host a birthday party or event, Party with 630 has you covered. With our huge selection of water slides and dunk tanks to choose from, we guarantee you'll find a perfect inflatable water slide for your special occasion.
Our amazing team of experts have perfected the art of setting up water slide rentals. We've set up at local parks, churches, school events, and block parties. However, please check out their rules and restrictions before reserving with us If you decide to host your upcoming event at your local park. Please check out their rules and restrictions before booking with us.
Our guests have noticed our outstanding customer service as well as our wide selection. Those are some of the reasons why they come back to us for all their party events year after year and have made us the leading provider for water slide rentals. We offer the best customer service in the area. We do everything we can to take that stress off of all of our guests by using our online reservation system, having commercial-grade equipment with the latest safety features and being able to provide all of that with exceptional customer service.
Talk to our friendly team if you're uncertain which water slide is the appropriate choice for your party event or the age of your guests. We can also discuss the size of the inflatables water slide to choose for your next party or event so you get the perfect one for your location, number of guests and their ages.
All our water slides and other rental items are inspected, cleaned and sanitized between each rental for your children's safety. We take great pride in offering a high-grade selection of water slide rentals for your celebrations or events. No need to stress over a raggedy, unclean water slide that is held together with duct tape. All of our units are extensively examined and in tip-top form prepared to go for your occasion. Our consumers love us for their water slide rentals because they understand they can count on us to provide quality rentals. Our reviews show how satisfied they are and we welcome you to
check them out.
We look forward to bringing one of our fun water slides to your next party!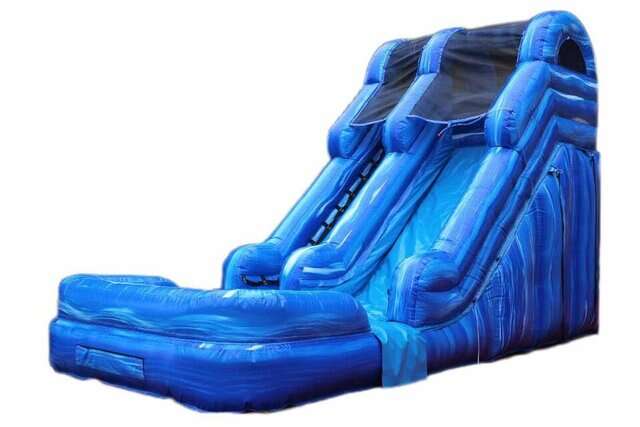 Featured Water Slide Rental
Big Water Slide with Inflated Pool
If you are looking for an enjoyable way to spend the day with the kids, then look no further. Party with 630 offers one of our tallest and coolest water slide rentals. Introducing BIG Water Slide with Inflated Pool. This 15 foot tall mega slide has everything you need for a fun and refreshing summer day. With the incredible 15 foot water slide, it's perfect for the entire family! This water slide offers you an area where you can race up to the top of the stairs, looking down to the steep slide and race down the water slide and into the huge inflatable pool at the bottom for a big splash landing. We guarantee you're going to have a BLAST!!
Book Now!
Party With 630 Has the Largest Inventory of Water slide Rentals in the Bay Area

Party With 630 has the greatest selection of water slide rentals in the Bay and we can bring the fun to your party or event. We make the process easy and safe.

Our online ordering of our jumpers and other rental items makes party planning easy and we have the items you'd normally have to reserve from multiple companies. Bay-area residents used to have to search for a vendor for a jumper, another for tables and chairs and another for concession machines like popcorn, cotton candy and snow cone machines. At Party With 630, many of us are parents as well and have had to go through that stress. That's why our inventory has it all. You can now make reservations with one company and we will take care of the delivery and you don't need to coordinate with multiple vendors.

Worried about safety? Again, many of us are parents as well. If we wouldn't let our own children use a water slide, we will not let your children. We inspect, clean and sanitize all of our rental items after each rental to ensure you have a safe water slide for your party.

Browse our selection of water slide above, and be sure to check out some of our other rental items for all our jumper, jumper with slide, tables, chairs, tents, concession machines, water slides and more.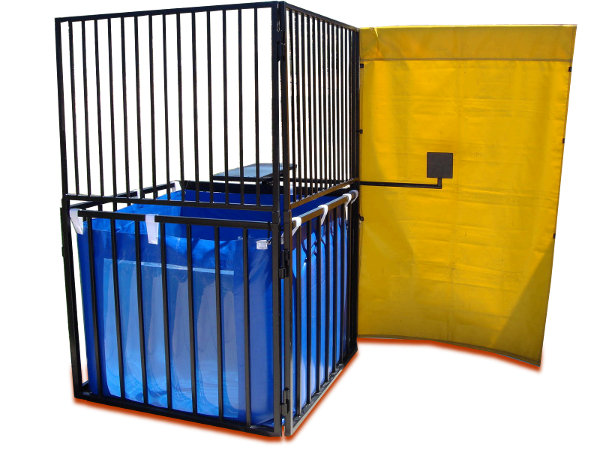 Our amazing Dunk Tank!!
Need to make a huge impact in a smaller space or with a narrow gate? We have a solution for you. This dunk tank can fit almost anywhere you can imagine. Even though it holds 250 gallons and has plenty of water to ensure everyone who gets dunked comes out wet from head to toe.

Dunk Tanks are a timeless classic carnival attraction and a guaranteed crowd pleaser. Dunk tanks give patrons the opportunity to soak their rivals, co-workers, bosses, or even friends. There is no better sense of accomplishment than to aim, throw, and dunk someone into the tank.
Book Now!
Do You Deliver Water Slide and Dunk Tank Rentals in Fremont?

Yes, Party With 630 loves to work with our Schools, Churches and local businesses. We are proud to say we provide the largest selection of rental items the Bay has to offer!

In addition to our Water Slide and Dunk Tank Rental, we also have a variety of Jumper, Jumpers with Slides, Interactive Inflatables, Sports Inflatables, Giant Games, and Concessions Machines to make party snacks like popcorn, cotton candy and snow cone machines. We also have tents, tables and chairs to give your guests a place to sit, relax and socialize out of the weather. If you are looking for a bit of relaxation at the end of the day, check out our Movie Night Parties with inflatable outdoor movie screens you can use to create your own private viewing parties with a few people or invite the neighborhood over for a block party.
People Who Rented Water Slide and Dunk Tank Also Rented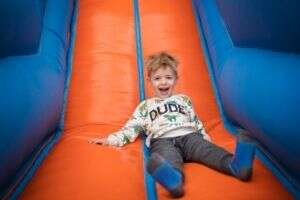 Jumper with Slides
Every child loves to jump and they also love to slide. Our Jumpers with Slides combine both into one item to add to the fun. The combination takes up less space, but doesn't cut down on the fun. Add one to your party today to easily create smiling faces.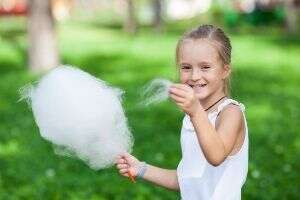 Party Snacks
Our Concession Machine rentals are the perfect way to add a fun snack to your party and save time on trying to figure out how to feed your guests. Choose from popcorn, cotton candy or snow cones (or all of them) for your party.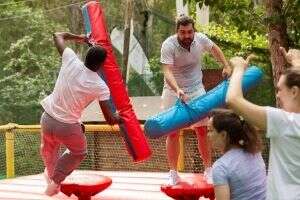 Interactive Games
Interactive Inflatables offer a fun way have a unique party or event. We offer items like a giant hungry hippo game and a human whack-a-mole game. We also offer a number of sports related challenges to let your guests show off their skills.


Frequently Asked Questions About Water Slide and Dunk Tank Rentals