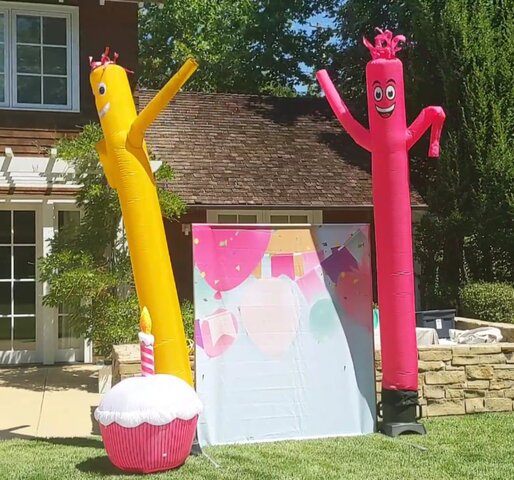 Wacky Photo Op
(with two Wacky Men)
Here is a fun and optimize way to have a memory of the celebration, a nice backdrop for pictures with two wacky inflatable men that are just dancing to the celebration. This can be one of the top selections you can add to your celebration.

Comes with:

2 Wacky waving inflatable men.
1 backdrop for photos.