116 - 13x13 Haunted House Jump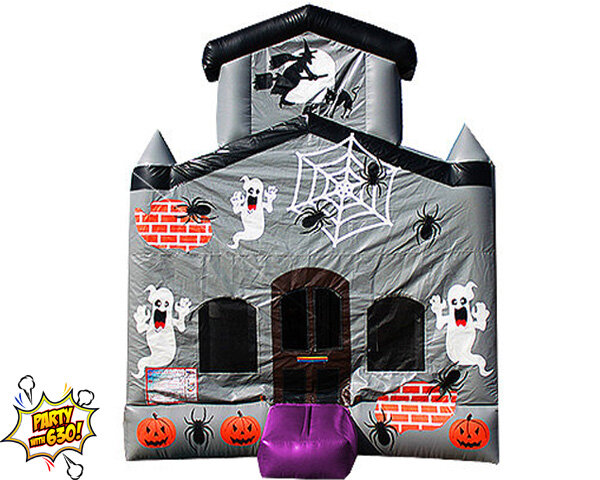 Weekend Rental
Fri 3pm to Sun 3pm

$450.00

Sunday Funday Special
COUPON CODE: FUNDAY

Save $15.00

About
Transform your school or Halloween gatherings into a spine-chilling and unforgettable experience with our inflatable haunted bounce house! This eerie and larger-than-life attraction promises to be the ultimate centerpiece of your event, ensnaring everyone with its sinister design and providing hours of heart-pounding thrills and spine-tingling fun. From bone-chilling leaps to nightmarish adventures inside the towering haunted inflatable, this bounce house guarantees a petrifying and adrenaline-pumping celebration that will haunt the memories of all who dare to enter. Don't let your school or Halloween party be ordinary – reserve the inflatable haunted bounce house today and immerse yourself in a world of terrifying excitement and dread!
Setup Area: 15 Ft Left to Right x 17 Ft Front to Back x 16 Ft High
How Many Can Play?: All ages.
Dedicated Circuit(s): 1
Best For Ages: Up to 8