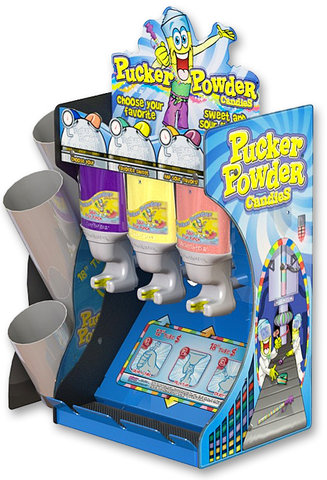 906 - Pucker Powder Concessions
Our Pucker Powder Concessions units are a big hit, and get more popular every season. Party tastes change with each generation, and big flavors are in! This rental unit can hold 3 flavor varieties - you just decide how many tubes to mix and match your favorite flavors!
Tubes come in sets of 20 and can be filled twice. Tubes are $2 each and come with 3 flavors!
Customers who viewed this also viewed