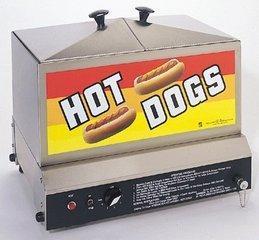 Hot Dog Steamer Concessions
Get that great hot dog feeling on a sunny afternoon with this Hot Dog Steamer Concession right at your own backyard place. The machine will do the work you just relax and enjoy.
Nothing can be easier or simpler or more crowd-pleasing than a hot dog steamer concessions, just like the pros use. Please note that we're not permitted to provide the edible supplies.


Customers who viewed this also viewed