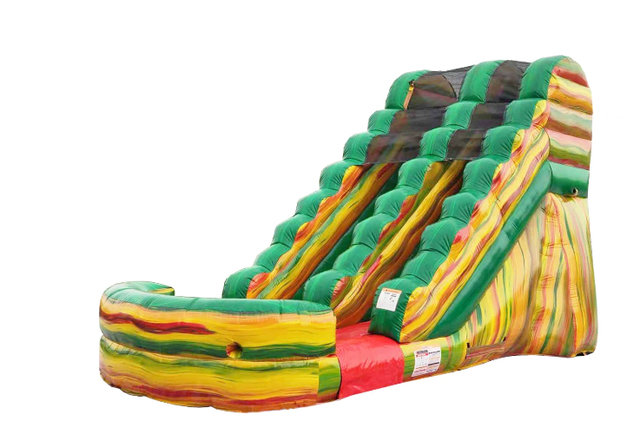 Big Yellow Water Slide
Blower(s): 1
Setup Area: 13 W x 24 D x 15 H
Number of Kids At A Time: 6 - 9
Recommended Age: 2 - 14
Attendants: 5/Unlimited





310.00

for 6 Hours
or $425 for an extended rental.



This water slide in yellow, green and marble fiesta colors is so beautiful and so much fun! It's safe for your younger kids because of it's gradual climb but the drop makes it fun for all ages. Watch the video and you'll see how it works for kids of all ages. This was the one video our staff loved making. This unit will need to be within 25 feet of a water outlet.

We also have this beautiful slide in other colors. Check out the blue version.
(Not actual color on video)
Big Yellow Water Slide from Party With 630 on Vimeo.