241 - Giant Corn Hole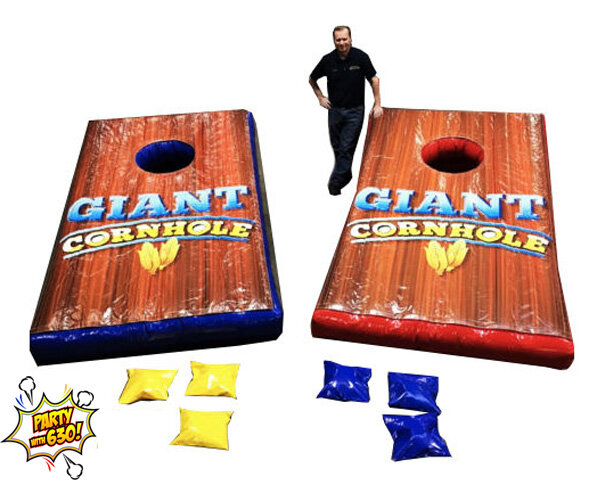 About
Our inflatable giant cornhole game is perfect for team building events, promoting collaboration and strategic thinking as teams work together to score points. It encourages effective communication, problem-solving, and bonding, making it an ideal choice for corporate retreats, company picnics, and team-building workshops. It adds an exciting and interactive element that brings participants closer, fostering a sense of unity and camaraderie.
In school and church settings, our game offers a fun and engaging way to encourage sportsmanship, social interaction, and healthy competition. Whether it's incorporated into field days, outdoor festivals, or youth group activities, the inflatable giant cornhole game creates an inclusive and spirited environment that brings people of all ages together. It provides opportunities for fellowship, laughter, and connection, leaving lasting memories and enhancing the overall experience of the event.

No matter the occasion, our Inflatable Giant Cornhole Rental Game is a fantastic addition to team building, school, church, or corporate events. It brings people together, encourages teamwork, and creates an atmosphere of fun and excitement that will leave participants energized and looking forward to future gatherings.
Setup Area: 12 L X 12 W X 12 H
How Many Can Play?: 2
Dedicated Circuit(s): 2
Best For Ages: 5+